Some plain Event ingots will be dated with current year, however, enameled are NOT dated

Topical like military, enameled are

NOT dated.

Visit 
Packaging
to view options besides the gift bag.
1 ounce of Pure Silver w/ Capsule

& Cloth Storage Bag

Engraveable Reverse      Dated






C and G  inv      9822 Buckingham Lane  Berlin, MD 21811    Cande & Greg White

Maryland's Largest Coin & Bullion Dealer!

( Well, Berlin's anyway. )

We accept VISA/MC, personal checks, cashier's checks, money orders, cash and PayPal.

All prices subject to change. Special order items ( dated, engraved, sized, custom) are not returnable.

Bullion items are only returnable at market value.  No credit cards on bullion items.

Most items in stock and ready to ship, except for Special Order items.

Large, bulky, or heavy items may require extra postage. See
order options
link to view our minimal shipping charges. E-mail any questions.                         










Thank You
,
Cande & Greg
NOTE:

If any page does not look right or load fully, your viewer may require you to click on "Reload" or to update your browser.

Click Notify button to get purchase information for this item.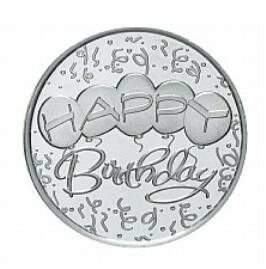 I want my reverse Custom Engraved


instead of the gift bag   ($5.00 more)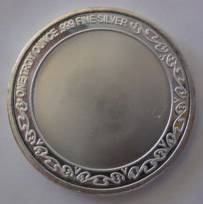 Engravable

about 1 inch

dia.

Birthday Round

Dated Special Order

C and G  Coins



Phone 410-641-0023
Celebrating business Since 1972.